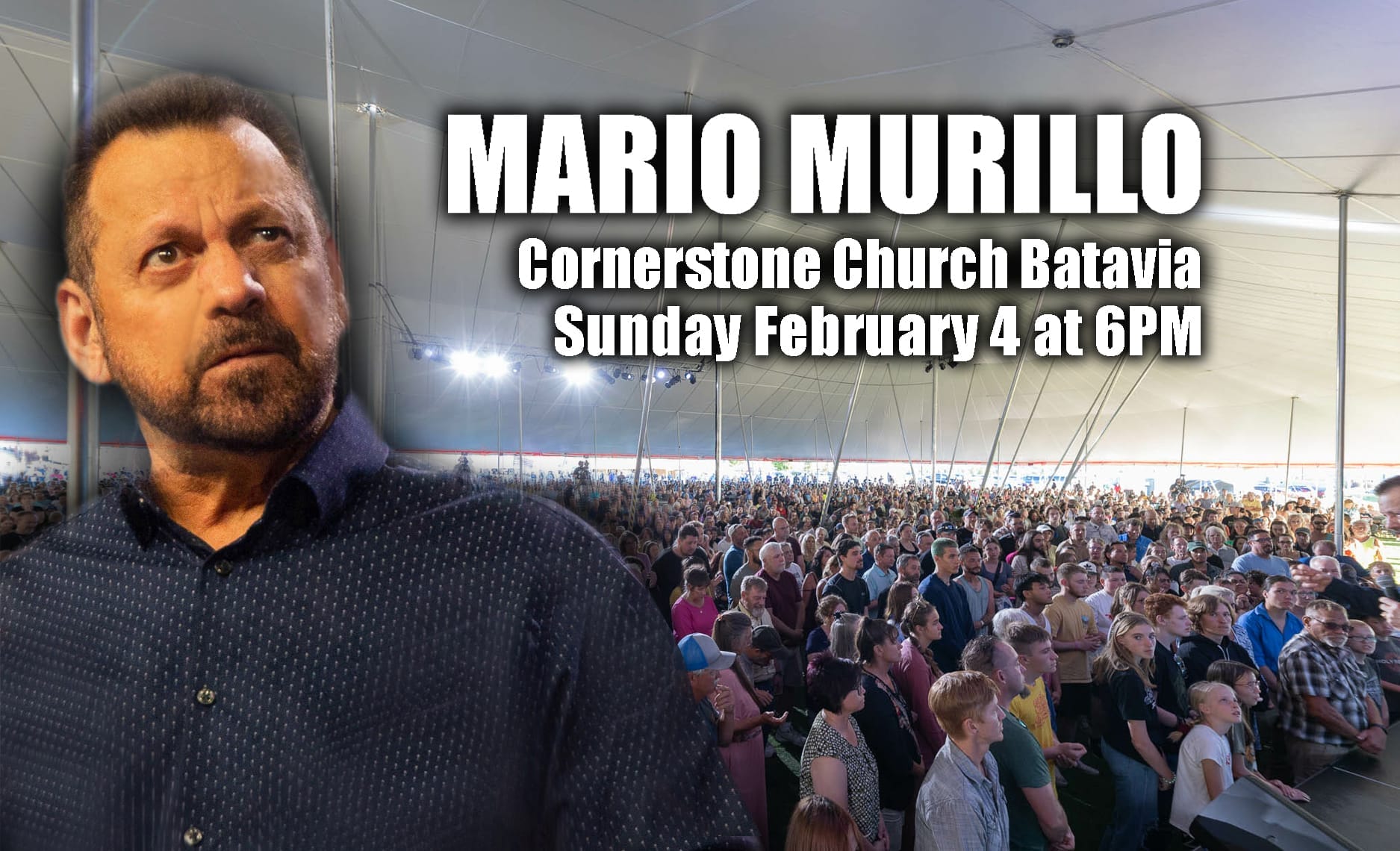 Night of Miracles – Batavia. Feb 4th 2024
Mario Murillo returns to Batavia, New York
America is in danger!
You and I have never faced anything like this before.
Evil has never been this blatant.
The forces of tyranny have never been this strong.
American freedom is a candle in the wind.
Decency is hanging by a thread. Censorship is exploding.
It seems that nothing can stop the ruling class from turning America into a godless prison.
It is time for drastic action.
That is why the massive breakthroughs of Mario Murillo Ministries are so encouraging and exciting. Tens of thousands have been converted to Christ and healed.

Now Mario Murillo returns to Batavia for a night of miracles. Join us Sunday, February 4 at 6 PM at Cornerstone Church, located at 8020 Bank Street Rd, Batavia, NY 14020.
This night will overflow with fire, miracles, and divine direction. Come expecting your miracle and bring someone who needs God's supernatural touch. Be a part of God's mission to save America!
Register Now and be a part of this exciting Night of Miracles.
UPCOMING EVENTS
Cornerstone Church, 8020 Bank Street Road, Batavia, New York
No event found!