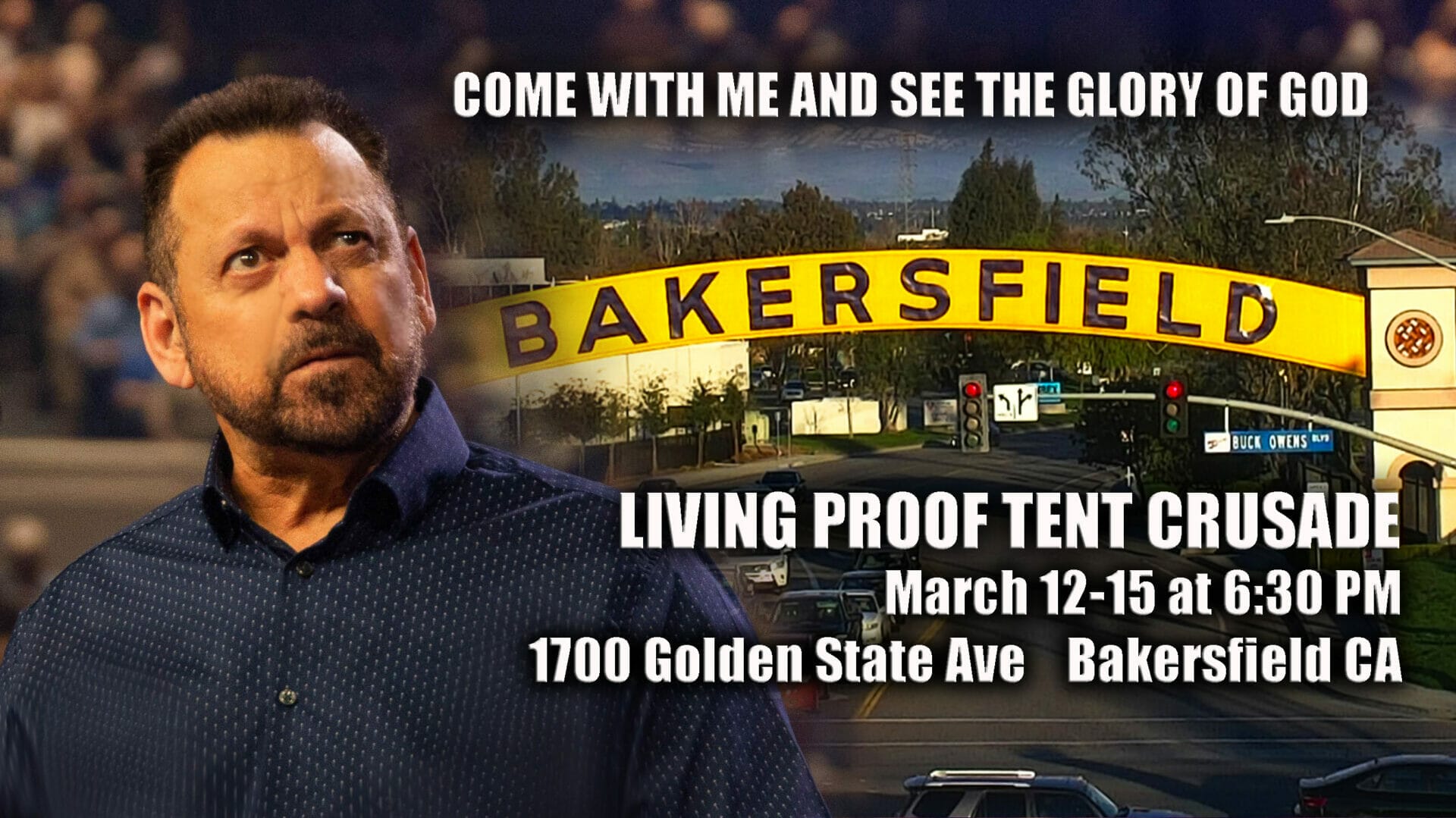 Living Proof Bakersfield
A rare and priceless God-moment has arrived in Bakersfield, California, and that is why I am putting out the call to all, to join me there March 12-15th.
I am asking you this without an iota of embarrassment or doubt. I promise you, if you join me in Bakersfield, you will see the Glory of God.
The miracles that are awaiting us here are impossible to overstate. God has chosen to make an emphatic statement in Bakersfield.
Think about it. Haven't we prayed for revival? Let me tell you that my team and I have had many glorious tent crusades, but there is something very different about this one.
This one has the potential to flip an entire major city into a Christian awakening. That can then impact California, and then America.
Bakersfield Crusade March 11th-15th 6:30pm nightly.
Location | 1700 Golden State Ave. Bakersfield, CA, 93301
Contact us at 1-800-980-3424 or 1-800-466-7205