LA PASTOR'S BREAKFAST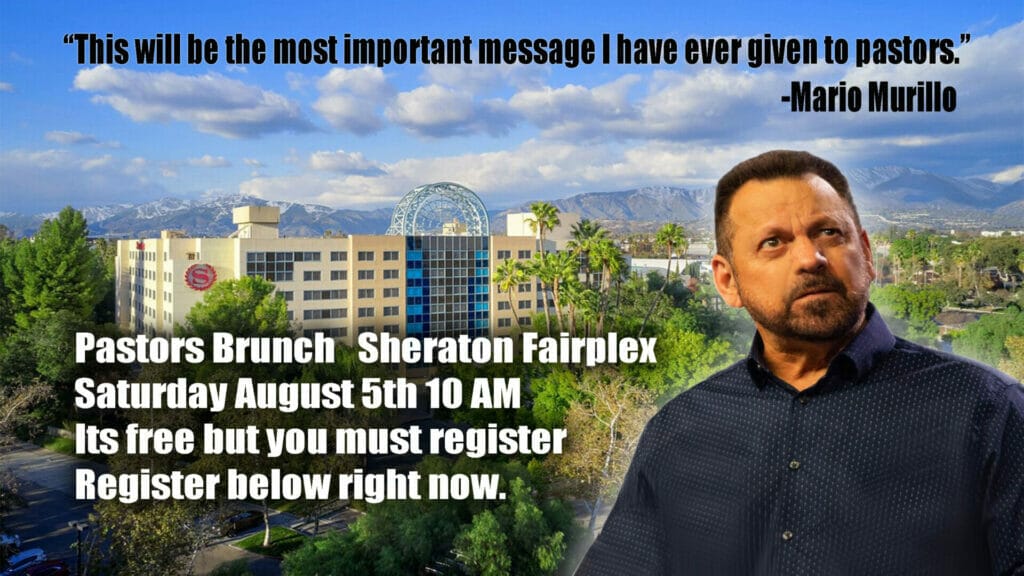 Something is coming that will dramatically change the way we relate to American culture. Every Pastor must not only be aware of this—they must know the role God wants them to play in His war against Satan. This approaching threat is also a vast opportunity for those who discern what God wants and who embrace His plan to thwart the powers of darkness.
This is the most important message I have ever given to Pastors. That is why I am asking you to come and hear the message the Holy Spirit has given me for you. The brunch is free but you must register. Please join me. I know God is going to touch you in a mighty way.
Unlock the secrets to shocking the enemy. Embark on an extraordinary journey that will disrupt the status quo and usher in a wave of God's power.  Release profound wisdom and spiritual insights to overcome every obstacle. Unveiling these shocking strategies. Gain a deeper understanding of how to thwart the enemy's malevolent schemes and rise triumphantly.
You can defy darkness and unleash heavenly breakthroughs in your life and the lives of those around you. You will leave this brunch inspired and equipped.
Unlock the secrets to shocking the enemy.
POPULAR PRODUCTS
UPCOMING EVENTS
Winston Salem Fairgrounds, 569 Fairgrounds Blvd Gate 7, Winston-Salem, NC 27105
No event found!