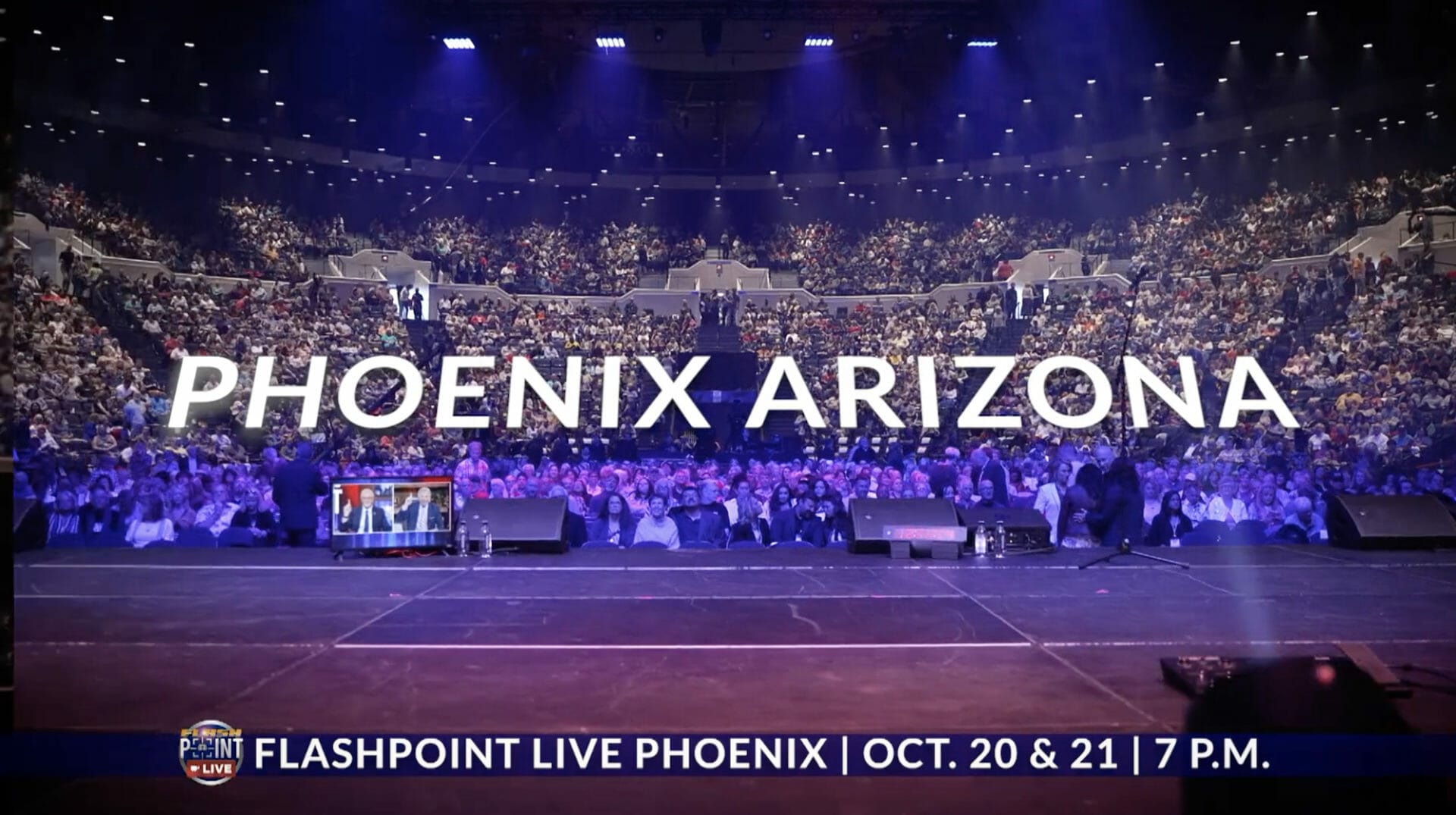 Flashpoint Phoenix Oct 20th, 2022.
Join Mario Murillo with Lance Wallnau, Hank Kunneman, and host Gene Bailey, at Phoenix Flashpoint on Oct 20th, 2022, for a very special night of live programming, and we want YOU to join us!
Just twenty days before the midterm elections, we will gather together in unity—with love for our God and our country—at Dream City Church in Phoenix. We'll talk about what matters, dissecting the issues critical to our nation and the world—sharing truth and hope from a biblical perspective during this, the last stop in the Take-Back America Tour.
FlashPoint LIVE Phoenix
Doors open at 5 p.m.
We go LIVE at 7 p.m.
Dream City Church
13613 N. Cave Creek Rd.
Phoenix, AZ 85022
For more information go to https://brushfire.com/kcm/flashpoint-live-2022/537567/register